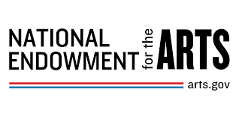 Established by Congress in 1965, the National Endowment for the Arts is the independent federal agency whose funding and support gives Americans the opportunity to participate in the arts, exercise their imaginations, and develop their creative capacities. Through partnerships with state arts agencies, local leaders, other federal agencies, and the philanthropic sector, the Arts Endowment supports arts learning, affirms and celebrates America's rich and diverse cultural heritage, and extends its work to promote equal access to the arts in every community across America.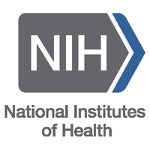 The National Institutes of Health (NIH), a part of the U.S. Department of Health and Human Services, is the nation's medical research agency — making important discoveries that improve health and save lives.
NIH's mission is to seek fundamental knowledge about the nature and behavior of living systems and the application of that knowledge to enhance health, lengthen life, and reduce illness and disability.
As the nation's cultural center, and a living memorial to President John F. Kennedy, we are a leader for the arts across America and around the world, reaching and connecting with artists, inspiring and educating communities. We welcome all to create, experience, learn about, and engage with the arts.

Renée Fleming is one of the most acclaimed singers of our time, performing on the stages of the world's greatest opera houses and concert halls. Honored with four Grammy® awards and the US National Medal of Arts, Renée has sung for momentous occasions from the Nobel Peace Prize ceremony to the Diamond Jubilee for Queen Elizabeth II at Buckingham Palace. In 2014, Renée became the first classical artist ever to sing The Star-Spangled Banner at the Super Bowl.
Renée has given presentations with scientists and practitioners around