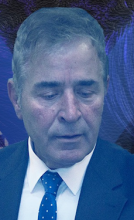 Researcher
Musician/artist
Healthcare Provider
Educator
Other Discipline/Category
:
Organization/Affiliation (no abbreviation)
:
Anadolu University Institute of Health Sciences Department of Music Therapy, Head
Short biography and a description of your interest(s) in music and health
:
I am a neurology professor and also a music therapist approved and authorized by the Turkish Ministry of Health only for Turkey. In addition to my other academic responsibilities at Anadolu University, I conduct music therapy research and practice in Turkey's only officially licensed music therapy unit, which I am the manager for at the science, culture and art center of our university since 2016.
Together with our friends from the field of music therapy and other close disciplines with similar visions, we'd been working for years to establish the real music therapy training programs at the universities in Turkey as in the countries where scientific music therapy positioned as independent profession. Our intensive and multifaceted activities across the country have created a growing awareness in public administrations, clients and in areas important to music therapy such as music, psychology, medicine and special education. This strong and broad ground contributed greatly to the introduction of music therapy into the Turkish higher education system. We finally succeeded a "first" as Anadolu University and last August, the establishment of Turkey's first music therapy department and music therapy master's program was approved by the Turkish Council of Higher Education. Now, we are getting ready to start music therapy master's education with our first students who will register to Anadolu University Health Sciences Institute Music Therapy Department in the spring semester of 2021-2022 academic year. Also, we are trying to develop this program, which was initially non-thesis, towards the music therapy master's program with thesis.
The voluntary contributions of The Sound Health Network's experienced music therapists to our first students through online events such as online seminars and talks will be invaluable for us. If you would like to contact about this issue or suggest any other support you can think of. My e-mail address:
[email protected]
Warm regards,
Şükrü Torun
- Music therapy and neuroscience research
- Sharing knowledge and experience on neuropsychosocial disorders and music therapy
Music-brain interactions, Music therapy, Neuroscience, Acquired and Developmental Neuropsychosocial disorders