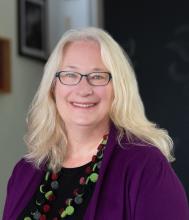 Organization/Affiliation (no abbreviation)
:
University of California San Francisco
Short biography and a description of your interest(s) in music and health
:
Dr. Julene K Johnson is the principal investigator (PI) and co-director of the Sound Health Network. She is a cognitive neuroscientist with an undergraduate degree in music. She is a Professor in the UCSF School of Nursing's Institute for Health & Aging. She has a long-standing interest in studying music and health in both healthy aging and persons living with dementia. Her previous work investigated preserved music skills in persons with Alzheimer disease and understanding the relationship between brain and music recognition in various neurodegenerative diseases. In 2010, she was a Fulbright Scholar in Jyväskylä, Finland where she studied how community choirs help promote wellbeing among older adults. Funded by the National Institute on Aging, Dr. Johnson recently completed a large cluster-randomized trial that examined the effects of a community choir on the health and wellbeing of culturally diverse older adults. Dr. Johnson also examines the historical roots of music in nineteenth-century neurology and psychology literature, which helps frame interdisciplinary research questions about music, brain, and health. She is a co-author of the NEA Guide to Community-Engaged Research in the Arts and Health (2016). In her spare time, she plays the flute and kantele and sings in a community choir.
I am interested in collaborating on large, multi-site studies about music and aging (e.g., healthy aging, dementia). I'm also interested in learning more about using biomarkers to better understand the impact of music on health. I'm also open to helping mentor early-stage faculty members who are interested in music and health research.
aging, cognition, brain, Alzheimer's disease, music training, choir singing, history of science, music-based interventions, community-engaged research, well-being, mentoring