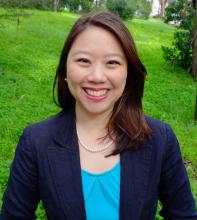 Researcher
Musician/artist
Educator
Organization/Affiliation (no abbreviation)
:
University of California, San Francisco
Short biography and a description of your interest(s) in music and health
:
I am an auditory cognitive neuroscientist and I study the neuroscience of creativity, music perception in cochlear implant users, and the impact of music on aging. I am an Assistant Professor at UCSF with a joint appointment between the Institute for Health and Aging at the School of Nursing and the Department of Otolaryngology at the School of Medicine. I currently serve as the Scientific Analyst for the UCSF Sound Health Network Team. I am also a faculty member of the San Francisco Conservatory of Music as I co-teach a class on Music and the Brain with Dr. Indre Viskontas.

I am definitely interested in collaborating!
music, creativity, improvisation, plasticity, training, brain, cochlear implant, aging, fMRI, EEG, cognitive neuroscience