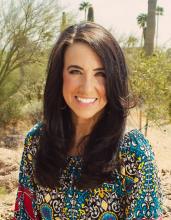 Music Practitioner
Musician/artist
Organization/Affiliation (no abbreviation)
:
Short biography and a description of your interest(s) in music and health
:
As an advocate for the human's adventurous and creative spirit through interactive expression and communication, and in response to the global COVID-19 virus' impact on the community she serves, professional touring, jazz vocalist Shannon Wallace, CDP, CDC has created a virtual and interactive live streaming and on-demand Musical Memory Care™ workshop program aimed to serve active adults and those of all ages living with all stages of dementia and cognitive impairment, along with their care partners. Previous to COVID and for the past six years, Wallace has specialized in in-person, interactive music, movement and memory group workshops for those of all ages living with dementia/cognitive impairment along with their care partners, as well as personal and customized 1:1 workshops. Launched June 1, 2020, MusicalMemoryCare.com offers virtual/online live stream and on-demand workshops featuring Wallace engaging with participants who then experience full-body movement exercises; memory and hand-eye coordination games; problem-solving games (i.e., mathematics, geography, science and history); humor and reflective conversation – all set to music and/or rhythm. Shannon Wallace is a Certified Dementia Practitioner (CDP) through the National Council of Certified Dementia Practitioners (NCCDP) and is Dementia Care Certified (CDC) through Dementia Care Education. MusicalMemoryCare.com is supported by Barrow Neurological Institute, AARP, the Alzheimer's Association and the Virtual Brain Health Center (VBHC) to name a few.
Interested in collaborating with researchers; Health-related organizations; Hospitals; Creative/Area on Aging Agencies. Also interested in speaking on behalf of the therapeutic mind, body, spirit benefits of mindfulness/intentionality through music. Interested in serving my contingent internationally. As a result, I am also interested in working with international health-related organizations and agencies.
music; mindful; mindful music; intentionality; therapy; research; memory care; creative aging; active adults; cognitive impairment; assisted living; senior living; independent living; TBI; Parkinsons; Dementia; Parkinsons Dementia; Alzheimers; caregiver