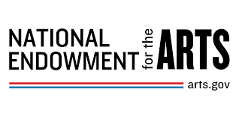 January 26, 2021 // 5pm EST, 2pm PST // Online
We invite you to participate in the launch of the Sound Health Network (SHN), a partnership of the National Endowment for the Arts with the University of California, San Francisco in collaboration with the National Institutes of Health (NIH), the John F. Kennedy Center for the Performing Arts, and Renée Fleming, the center's artistic advisor. The SHN will promote research and public awareness about the impact of music on health and wellness.
This 60-minute event will feature several world-class musicians with an interest in the intersection of music and health, such as Esperanza Spalding, Renée Fleming, and Quetzal Flores. Interdisciplinary conversations with key leaders will explore how music can provide insights into brain functioning, reduce social isolation, promote community solidarity, and influence health. The launch will also showcase resources and services that the network will provide on its new website on an ongoing basis.
The SHN emerged from the Sound Health initiative, a partnership between the Kennedy Center and NIH in association with the Arts Endowment that has brought together scientists, music therapists, artists, and the public to explore music's impact on the brain, health, and wellness.
UCSF is committed to making its facilities, activities and events accessible. To request accommodations for this event, please contact [email protected] at least one week before the event.